Every week we take a look at a new website and analyze the design.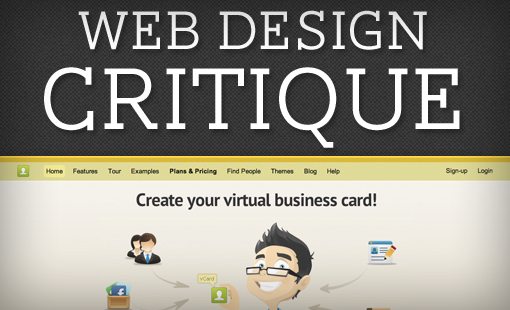 Every week we take a look at a new website and analyze the design. We'll point out both the areas that are done well in addition to those that could use some work. Finally, we'll finish by asking you to provide your own feedback.
Today's site is IdentyMe, a free virtual business card service. Let's jump in and see what we think!
If you'd like to submit your website to be featured in a future Design Critique, it just takes a few minutes. We charge $49 for critiquing your design – considerably less than you'd pay for a consultant to take a look at your site! You can find out more here.
About IdentyMe
IdentyMe is a service for making of virtual business cards. Collect all your contacts in one place and create a portfolio. Share information with new people, find new friends and business partners.
We recently wrote about the importance of having a digital business card and IdentyMe is the perfect place to start. They have lots of professional themes to choose from and even let you code your own. The feature set here is really impressive: custom domains, analytics, seo, mobile support, contact form and map integration and a lot more.
Here is a screenshot of the homepage: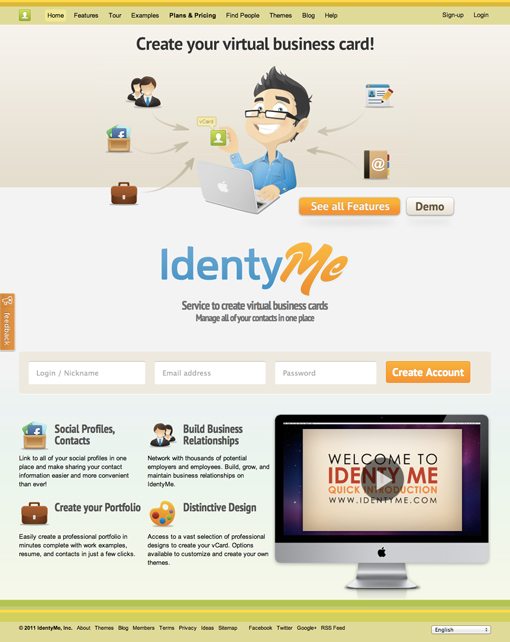 How would you rate the design of IdentyMe?
First Impression
IdentyMe is a great service with an obviously very talented team of designers. I've been through the site again and again and I can't find much to complain about. It's a really solid design that's friendly, easy to navigate and looks right in line with modern web design trends.
If you're creating a web service and are looking for some solid design inspiration, there's a lot to learn from the way these designers have approached the project. Let's have a look around and see what works and what doesn't.
Navigation

Let's start at the top of the homepage and work our way down. The navigation uses a simple list of text links with clearly visible hover and current states. I really like the subtle transitions used here and elsewhere throughout the page.
Another nice touch here is that the "Plans & Pricing" menu item is bolded. This is definitely one of the first links that I always click on any web service that I visit and I really appreciate the designers intentionally making this stand out so that it's easy to find. Some go so far as to hide the pricing page so you really have to work to find it but I find that to be a sleazy tactic. Unless you're ashamed of your pricing scheme, there's no reason to hide it.
A Smiling Face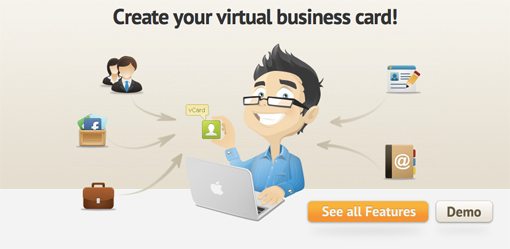 The image above shows the central graphic on the homepage. This is the part of the site that grabs your attention as soon as you load the homepage so it has to be perfect. Fortunately, the imagery they've chosen works extremely well.
The smiling face is friendly and welcoming and the fact that it's illustrated conveys a casual feeling that makes the service seem that much more approachable.
The real key to this image though is effective communication. When I stop by a web service, I typically decide within a few seconds whether or not I'm going to sign up. That means in an insanely brief amount of time, you have to catch my attention, communicate what your service is, and convince me that I need it.
I think this section effectively pulls this off. The headline is simple and concise: Create your virtual business card! The icons clearly illustrate the concept behind the service: pulling lots of information into one nice little virtual space. The icons are definitely a little generic and vague but this is addressed with simple hover effects that show you the meaning of each: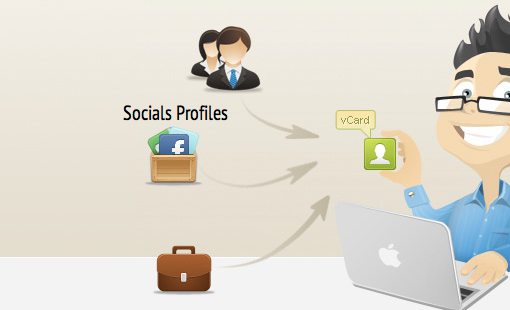 In a split second I can immediately tell roughly what this site is all about. If I want to inquire further, there's a big, bright button that says "See all features" to take me further. The entire user experience here is carefully structured and it shows.
Logo Section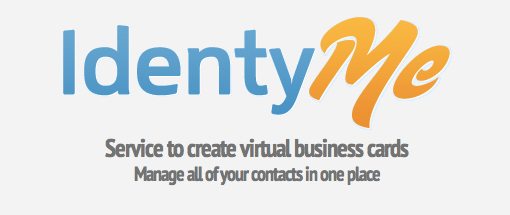 Right under the illustration is a large identity section that tells you the name of the site and delves a little further into what the site does. Keep in mind that this is all "above the fold" even on a 13″ laptop so you see this section and the previous one all as a single grouping.
I'm quick to criticize logo designs but I think this one is just fine. It doesn't break any new ground in branding but it's simple and playful while remaining easy to read. It also matches perfectly with the site's color scheme.
The Tagline
Finally, we reach the first thing that I don't like on this site. The tagline under the logo needs some work both visually and conceptually. I don't really like how that first line reads, I think the whole thing could be retooled to be a bit more concise and serve as a strong call to action.
Further, the tracking on the type is just a little too tight. The letters look all scrunched together, an effect that is magnified by the condensed typeface. I definitely think this could be loosened up a bit for the sake of readability.
Fast Account Creation

Another key factor that helps decide whether or not I sign up for a web service is the sign up process. If it's more than a few simple fields, I quickly move on. Signing up for a service such as this should be simple. You don't need my street address and life history just yet, get me in the door with a simple form.
IndentyMe does exactly that right on the homepage. There's a nice, large sign up form that only requires your login name, email address and password. You know good and well that a virtual business card service is going to need a lot more information, but they choose to gather this information later as you actually build your site. This is a great strategy that you should definitely consider applying to your own sign up process. Once someone has actually passed the mental block of signing up, they'll be a lot more willing to poke around and invest some time into creating a profile.
Features Overview

Once you get to the bottom of the page, you find the real meat as far as information goes. Here you get your first real glimpse at the feature set with a repetition of the icons from above.
I like that you just get a dose of the features here without an overwhelming list. I do feel like there should be a subtle link here though that leads you to the full features page. We already pointed out the button for this higher on the page, so it might not be necessary, but it's a thought.
The full features page is actually gorgeous as well. I love how it's formatted as a roundup: 15 reasons you'll love IdentyMe. This is super engaging and the nice big graphics really pull me in.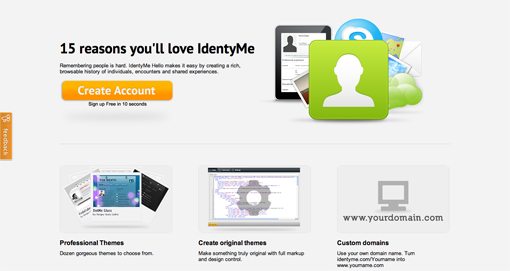 Demo Video
One thing that does bug me here is that the clicking on the demo video in the bottom right takes you off site. Generally, you want to avoid giving people the distraction of taking them away from your site. I think clicking the iMac should bring up an embedded video player instead.
Theme Design
This service is really all about the site that the users get to build, so I feel that it's important to discuss the theme design as well. There are just under 25 prebuilt themes for you to choose from for your virtual business card site.
There's a nice range to choose from here. As with every stock design gallery, there are definitely a few really cheesy options such as a Facebook parody, but I'm sure there are plenty of customers who just love that stuff.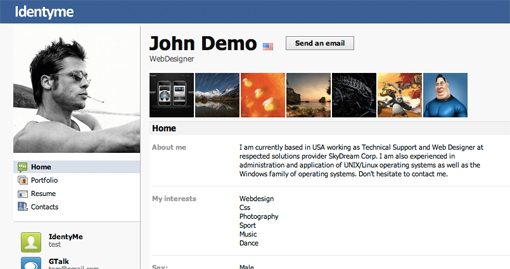 More importantly, there are also some minimal, attractive themes that I think will appeal to design-conscious folks. Overall, it's a decent collection and reflects the fairly high design priority that you can see throughout the service. If I could say one thing to improve all the themes, it would be to bring in someone who really understands typography to help tighten up the designs a little and make them feel cleaner.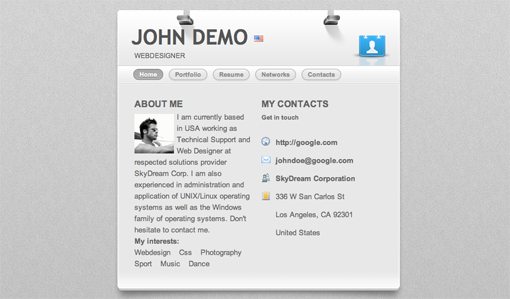 Conclusion
To sum up, IdentyMe offers a really useful service and they back it up with solid design. There are a few tiny tweaks that I would make such as adjusting the text tracking and embedding the demo vide, but otherwise I think the designers have done a stellar job.
Your Turn!
Now that you've read my comments, pitch in and help out by giving the designer some further advice. Let us know what you think is great about the design and what you think could be stronger. As always, we ask that you also be respectful of the site's designer and offer clear constructive advice void of any harsh insults.
Artica Source: Web Design Critique #76: IdentyMe